Good Health Blessings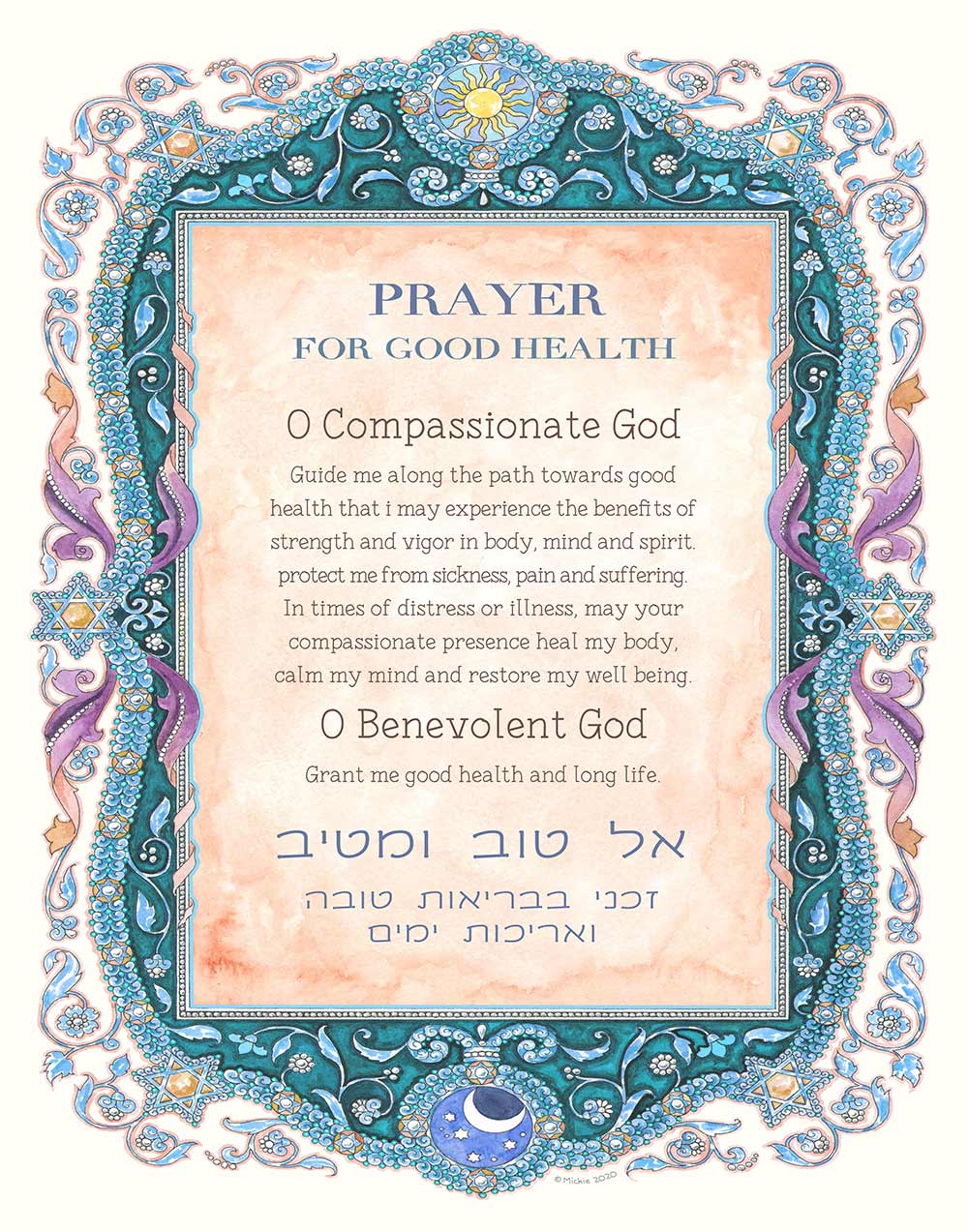 Mickie has created a beautiful line of Custom Good Health Blessings Fine Art Prints using modern giclée printing technology to bring you Customizable Art and Personalized Gifts. These custom giclée prints are fully customizable and specifically designed to be shared and given as a truly one-of-a-kind personalized gift.
Good Health Blessings Fine Art Prints by Mickie Caspi incorporate the Prayer for Good Health into finely crafted illuminations with English & Hebrew texts. Each individually produced custom giclée print is offered in different choices of size, text, and finish. Each can be personalized to your specifications.
Mickie originally hand painted all of the lovely and unique artwork using fine watercolor paints and inks on Strathmore 300 series watercolor paper.
Colors can be changed for an additional fee. If you would like to discuss an original giclée creation, please email us. We will reply with a quote by email or phone.
Enjoy browsing through the website – because now you have the time!
Stay home ~ stay safe ~ This too shall pass