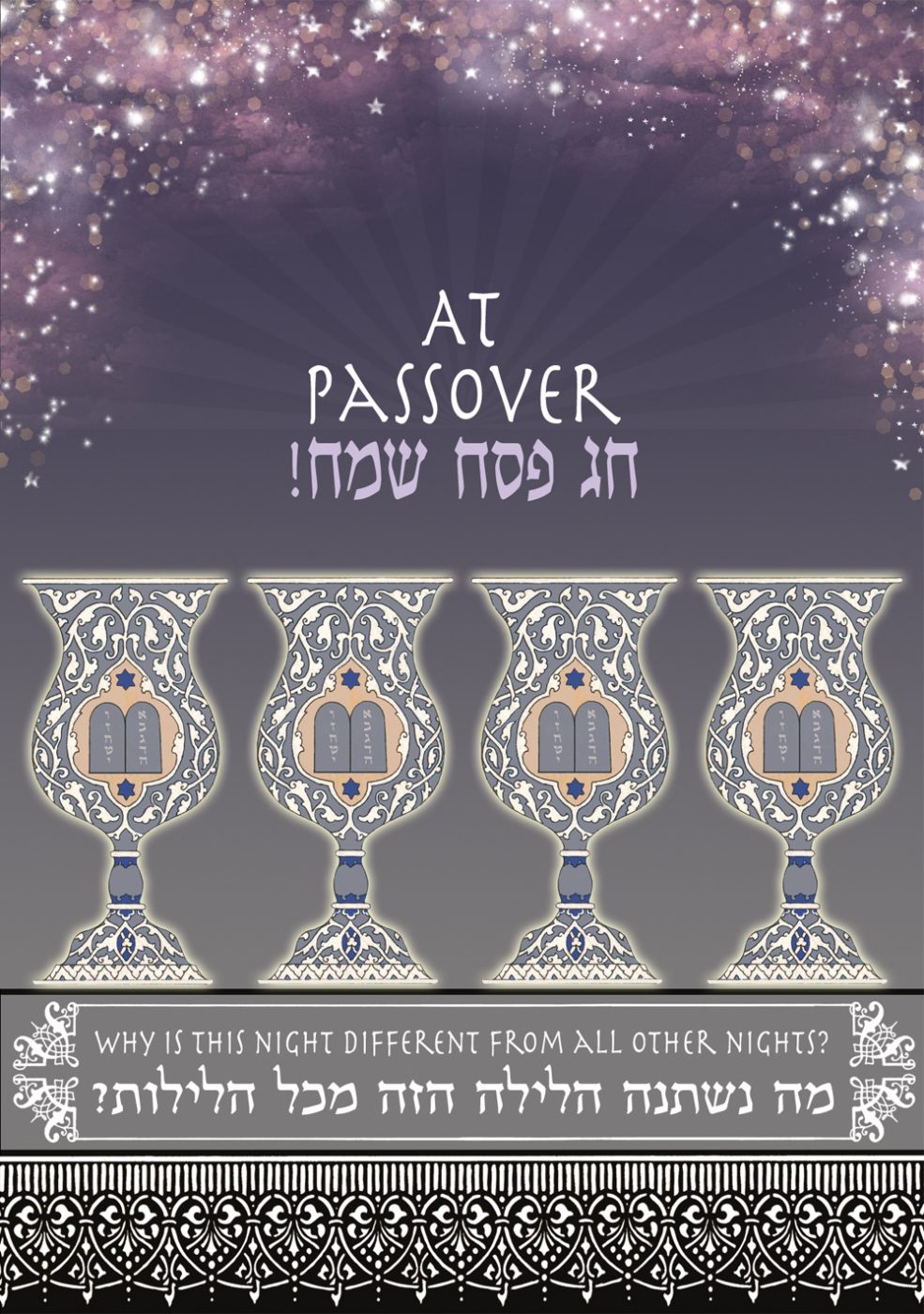 Passover Musings as we prepare for the Seder in just over one week. This short video shows how to peel bananas, garlic, eggs and potatoes correctly and might save you some time in the kitchen. We'll come back to the banana, but garlic, eggs and potatoes are staples of a fine Seder meal and food throughout the holiday. As a side dish, you can make Brussels Sprouts with Garlic (or use Green Beans if you eat Kitniyot). Just sauté 1 lb brussels sprouts in olive oil or coconut oil with 4-5 chopped or mashed cloves (peeled as above) for 3-5 minutes. Sprinkle some salt, add a few tablespoons of water, cover and cook on low heat to desired tenderness – yum.
A common seder table dish is hard boiled eggs in salt water. We also prepare deviled eggs that we serve at our celebration. Either way, peeling 2-3 dozen eggs can be a chore. Any trick to make it easier is welcomed in our home.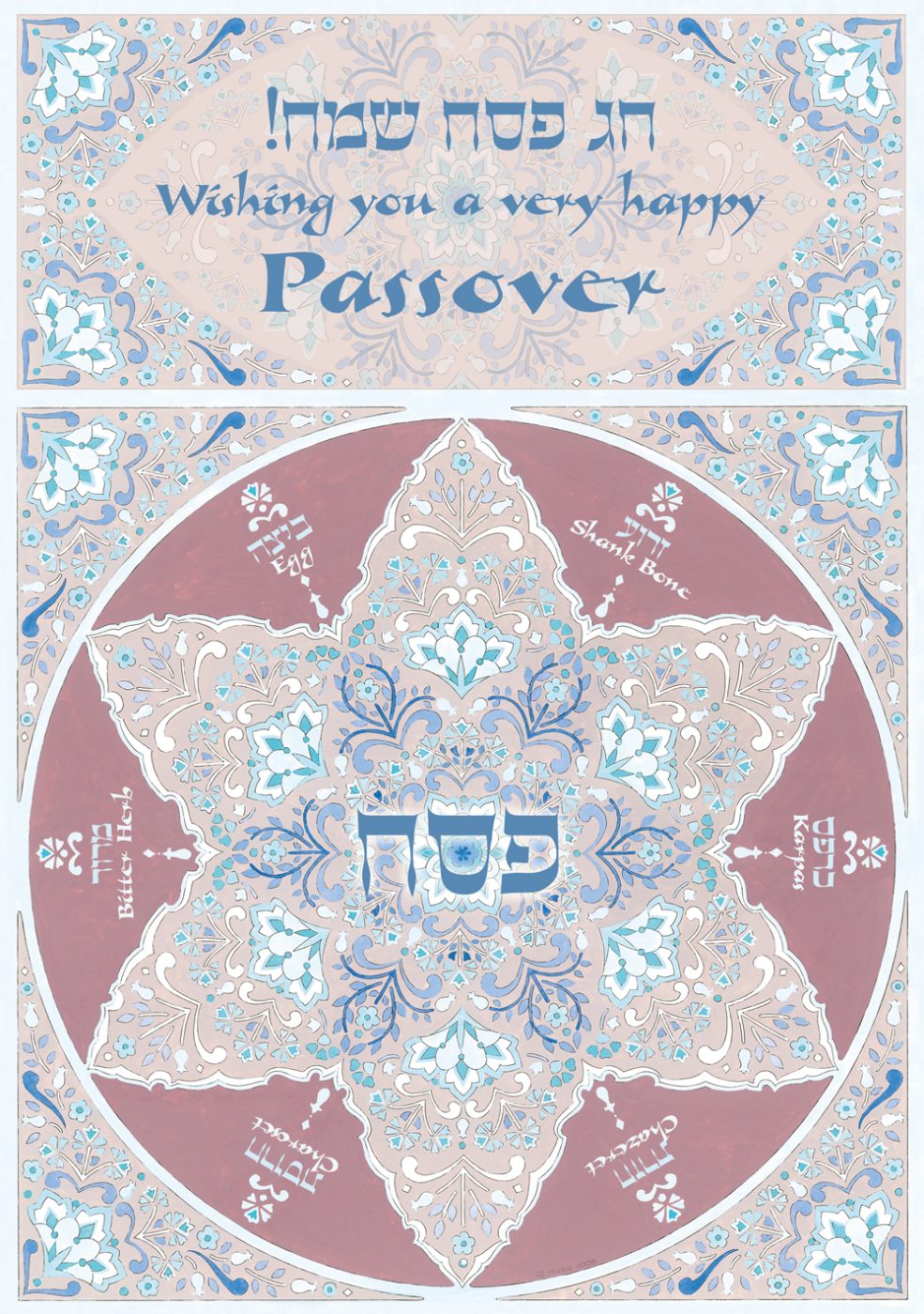 And the Potatoes – be it mashed, boiled, kugel – again, peeling 10 lbs can be very time consuming. So if you can peel them after they are cooked, save yourself some effort.
Food at the Passover Seder is not only about tasting great. It is also symbolic. The Seder Plate itself is filled with symbolism. At this year's Seder Table, you can add a banana as a new way to represent freedom. Rabbi Dan Moskovitz writes in his blog about how the banana represents the plight of modern refugees. Read how the use of symbolic items such as an orange, Miriam's cup and now a banana, add meaning to the Seder celebration.
If we are to regard ourselves in every generation, as having personally left Egypt, are we not obligated to think of those who are striving to escape from slavery to freedom, leave anguish on a path to joy, and flee subjugation for the light of redemption? As we retell the story of our flight from Egypt, we come to appreciate all those who have been refugees and fugitives. And of course, we wish to celebrate the love and friendship that we share at our various Passover Seders.
Enjoy your celebration and feel free to share your rituals and recipes that help create your special celebration throughout the Festival of Freedom.
Passover Musings Important Update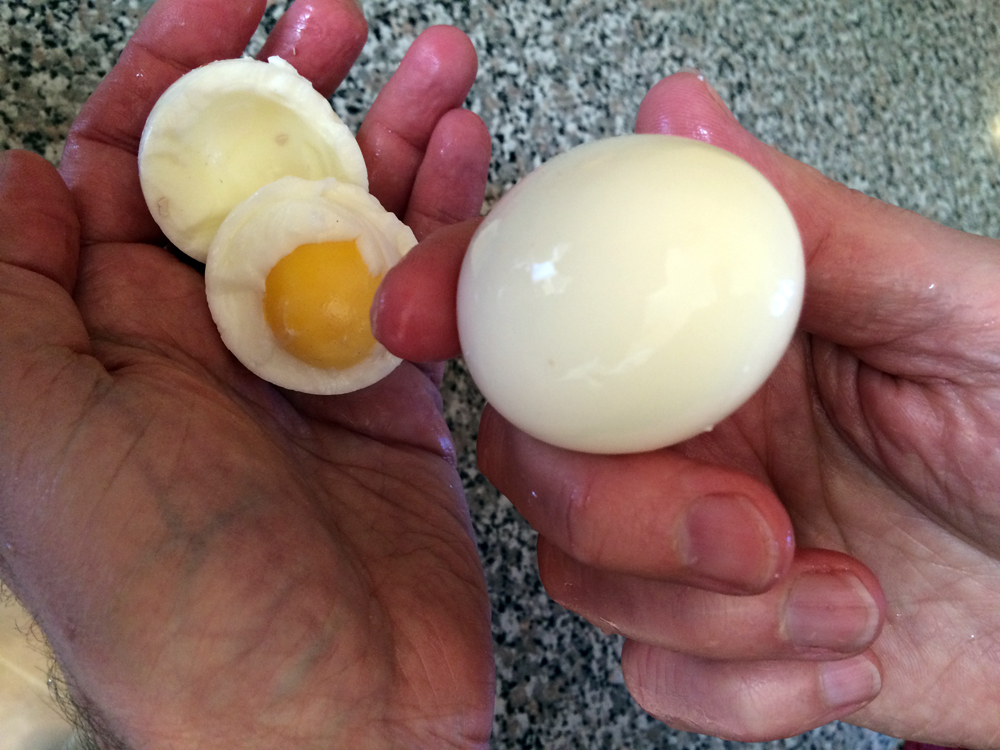 Like so many things we find on the internet today, the video exaggerated the ease with which the eggs would peel themselves. We needed to finish peeling them by hand as we always do and there were some sorry looking results.
Edible – yes, pretty – not so much.
#mickiecaspi #caspicardsandart #pessach #passover #passover2018 #freedom #rebirth #love #joy #tikkunolam #holiday #holidayweekend #passoverseder #seder #sederplate #judaism #matza #gefiltefish #passoverfood #jewishdimsum #matzacake