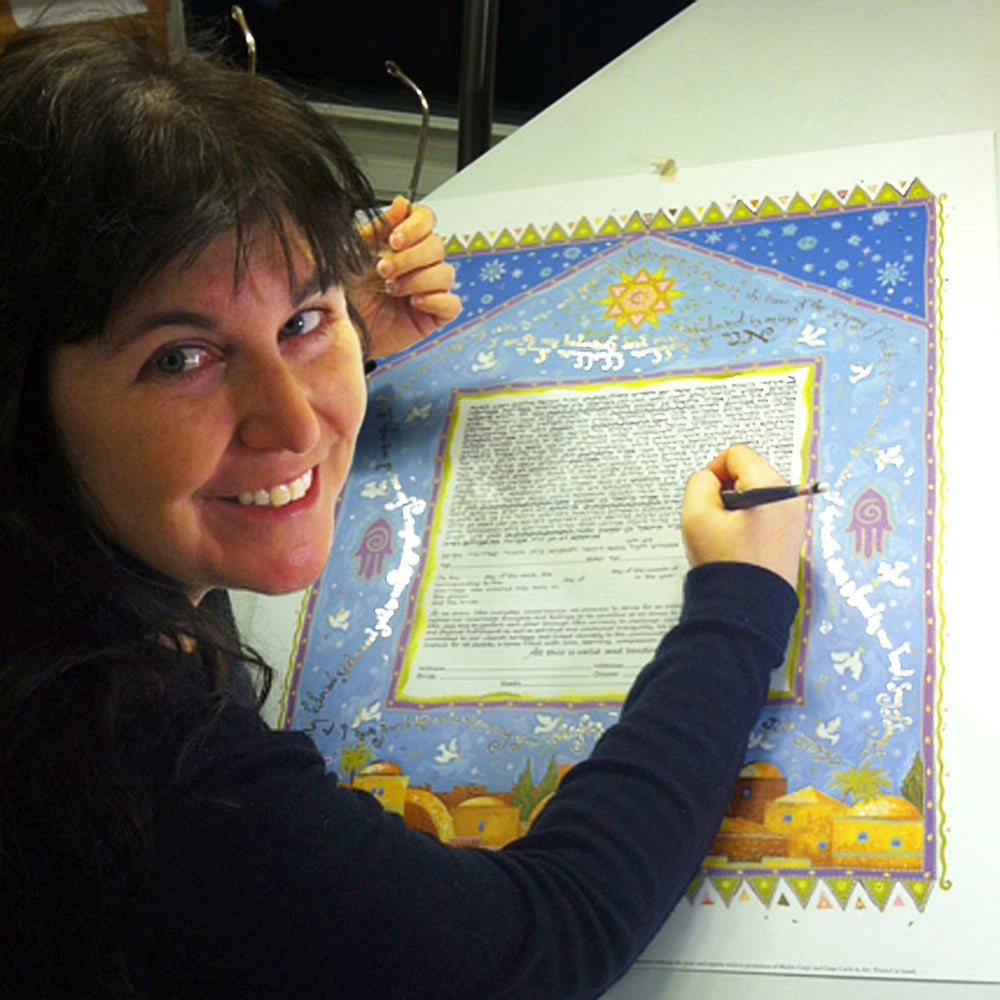 I'm so old school. Or at least I was… For years I could only hand calligraph all of the personal information into the ketubah when people ordered an offset lithograph ketubah. I also created original, one of a kind, hand painted ketubot. In fact, the first ketubah I made was for my own wedding – an original art nouveau design. These hand painted, one of a kind, original ketubot begin with a blank piece of watercolor paper, pens, brushes, paint and me. The ability to use the offset lithographic process to print ketubot brought the beauty of an illuminated ketubah to a wider audience.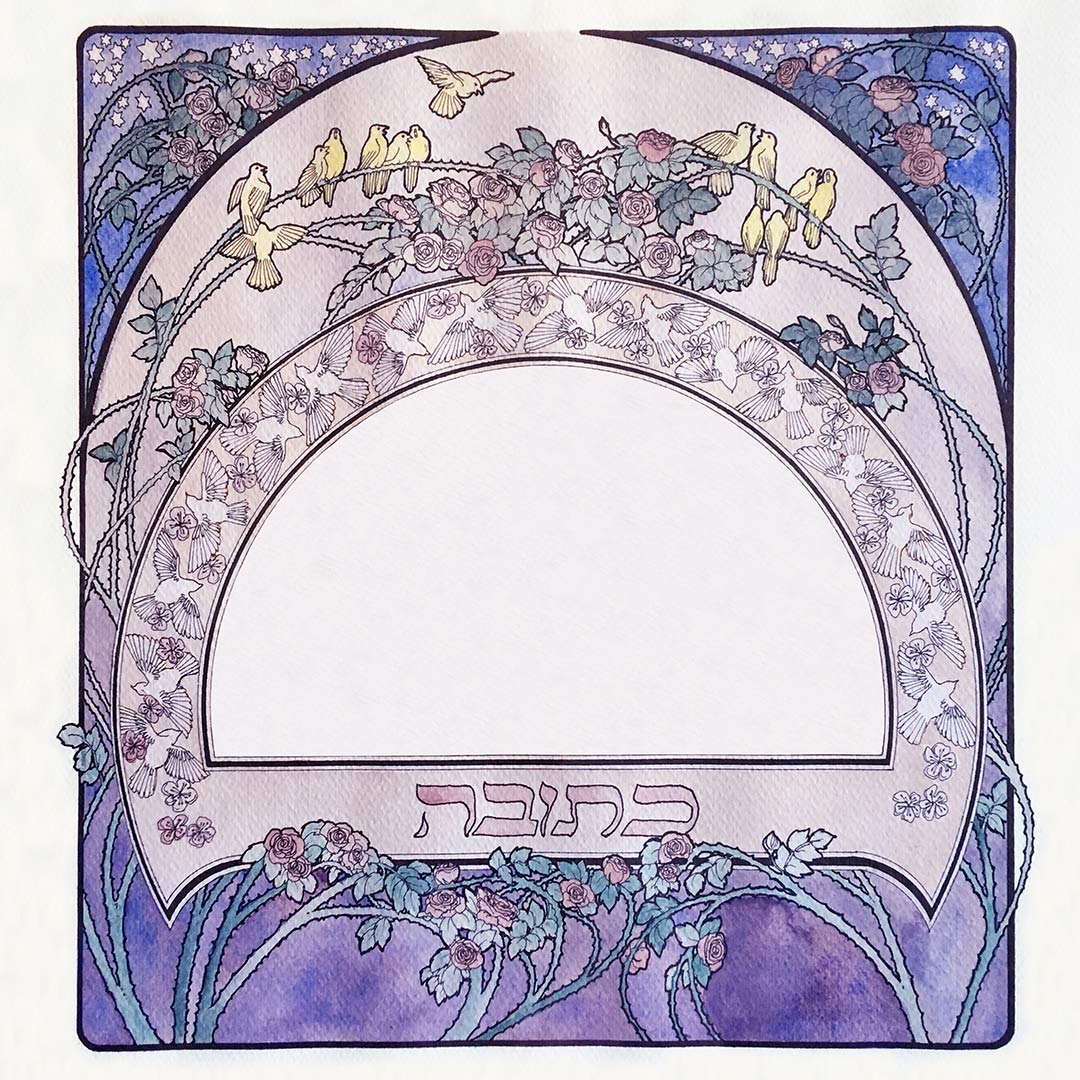 An offset lithograph ketubah is a high quality print using the kind of printing press that has been around since the mid 1850's. Each original ketubah is scanned and then printed onto heavy, archival quality paper which then has gold foil stamped onto it for an elegant glimmer. I have printed all of my offset lithograph ketubot in Israel with eight different preprinted text options, and a blank option for custom texts. (That is the kind of ketubah I am working on in the picture at the top of this post.) And finally, with advances in digital technology, I now offer fine art giclee ketubah prints. (I've been creating ketubot for almost 40 years, and suddenly this new thing comes along and blows my mind!)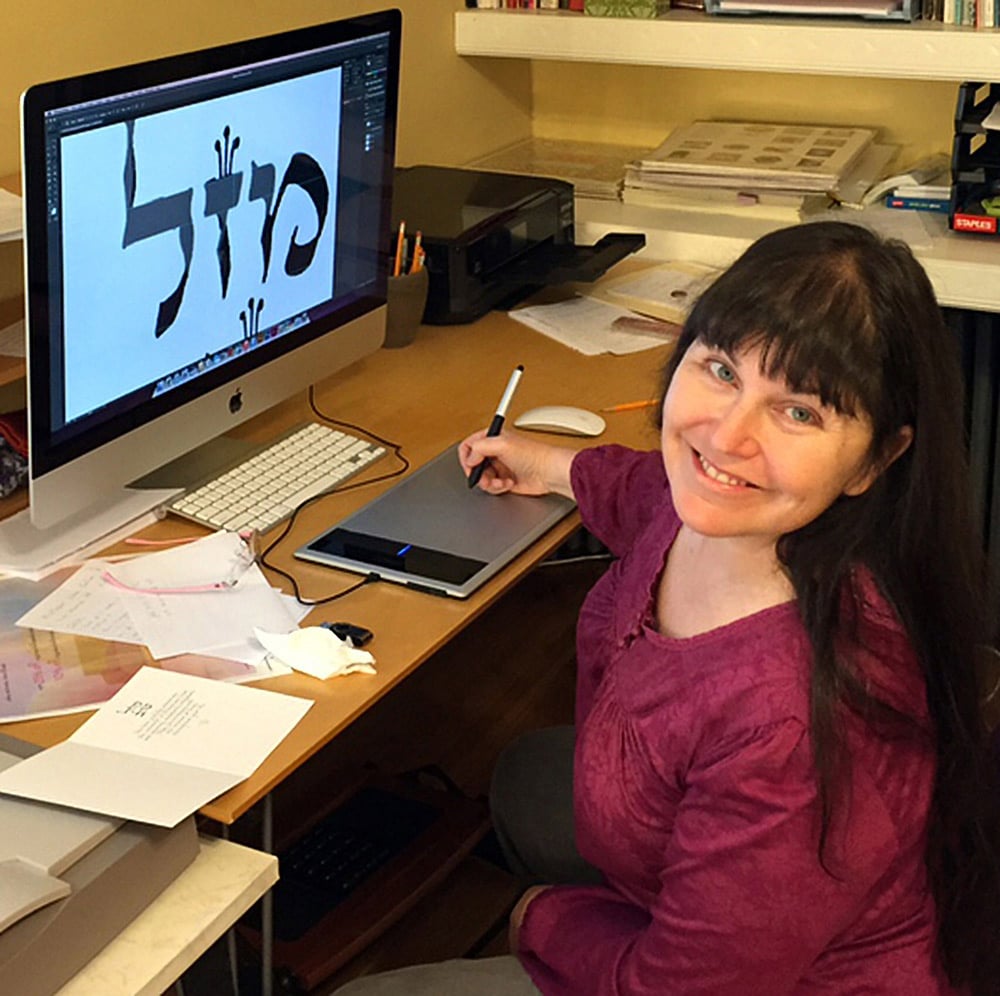 The giclee art print uses an original hand painted ketubah that I have scanned into the computer. With a giclee art print I can offer options I could only dream of before: different color choices for each design, a choice of sizes, changing the existing text, a little or a lot, or even writing your own custom text. I then can print out one unique ketubah on beautiful entrada rag natural paper or even fine art canvas.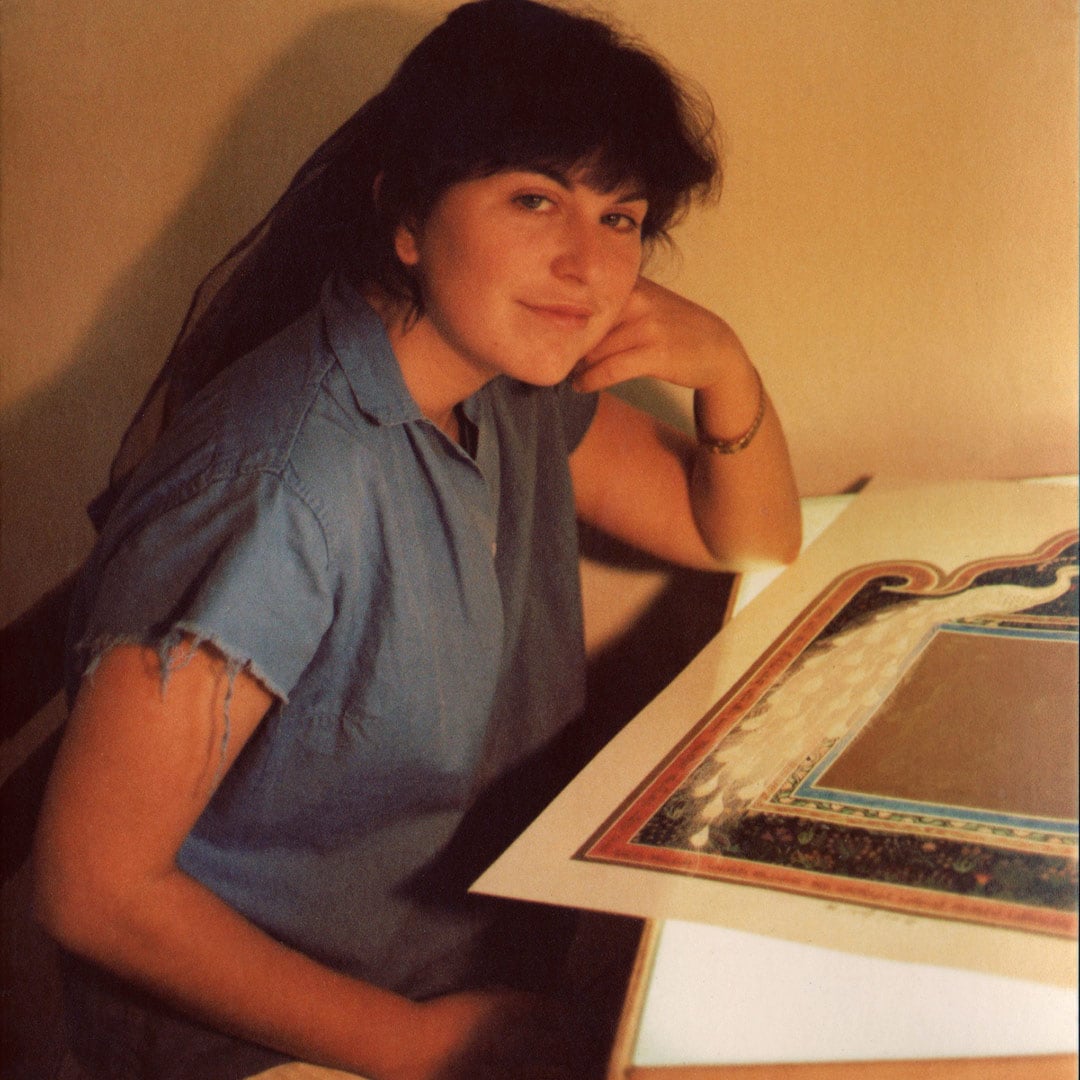 Today, it is easier to find just the right ketubah text, medium, art and price. I have come such a long way from my early days at my drafting table…
#mickiecaspi #caspicardsandart #ketubah #ketubot #calligraphy #calligrapher #bride #groom #gettingmarried #engaged #wedding #weddings #jewishweddings #iammybeloveds #beloved #love #ketubahart #marriage #interfaithwedding #samesexmarriage #realwedding #chuppa #judaica #jewishpride #jewish #smashingtheglass #giclee #lithograph #handpaintedketubah