For Thowback Thursday, we are beginning to post images of artwork created by Mickie over the years. We will post on Facebook and Pinterest. Enjoy the images and the stroll down memory lane.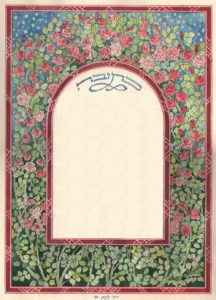 #TBTMickie – Mickie returned to the United States in 1989 after making Aliyah and living in Israel for almost a decade. In the early 1990s, Mickie created scores of images, many of them included a beautiful, watercolor wash blue sky. This image of pomegranates, chai and stars in a blue sky is from that era.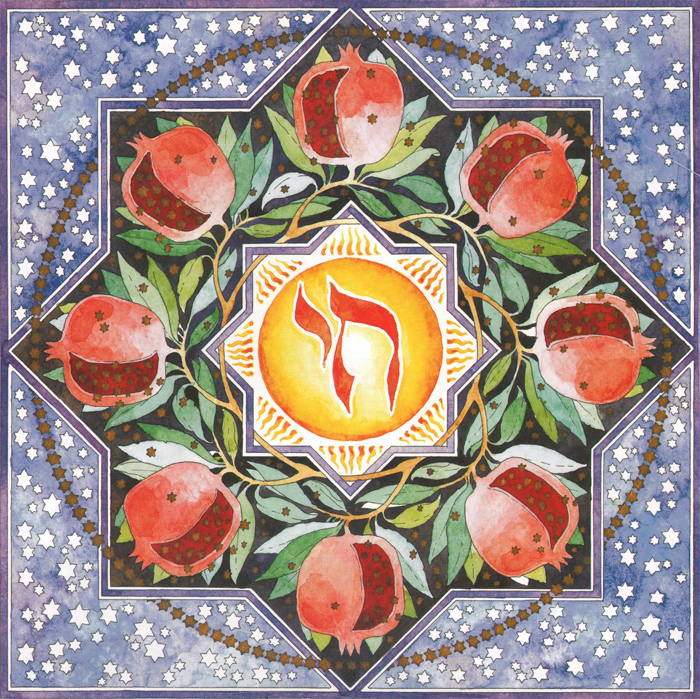 #TBT – Mickie studied Graphics, Calligraphy and Art at Columbia College in Chicago. After graduation and making Aliyah to Israel, Mickie eventually settled in Jerusalem. In addition to creating Ketubot throughout the years that she lived in Jerusalem, Mickie also created invitations for many couples preparing their weddings. She is now working out the final details on offering beautiful 4 color invitations for weddings, bar and bat mitzvahs, baby announcements or other special occasions (Invitations and Announcements).
Known for her wonderful use of color in her art, Mickie has a great ability to bring out the most out of black and white line art.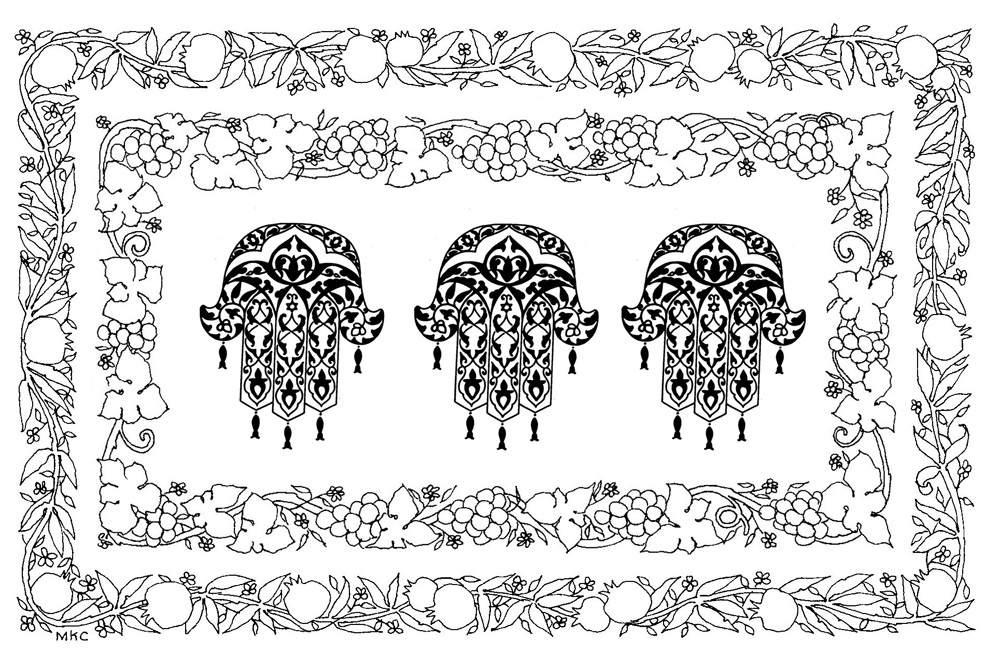 ​#mickiecaspi #caspicardsandart #artist #art #artistsoninstagram #tbt #throwback #tbthursday #throwbackthursday #vintageketubah #vintage #calligraphy #caligrapher #calligraphylove #calligraphersoninstagram #hebrewcalligraphy #judaica #judaicaartist #jewishart #jewishpride #gift #unique #paint #painter #wip #workinprogress #originalpainting #watercolor #photograph #photoofme #massachusettsartist